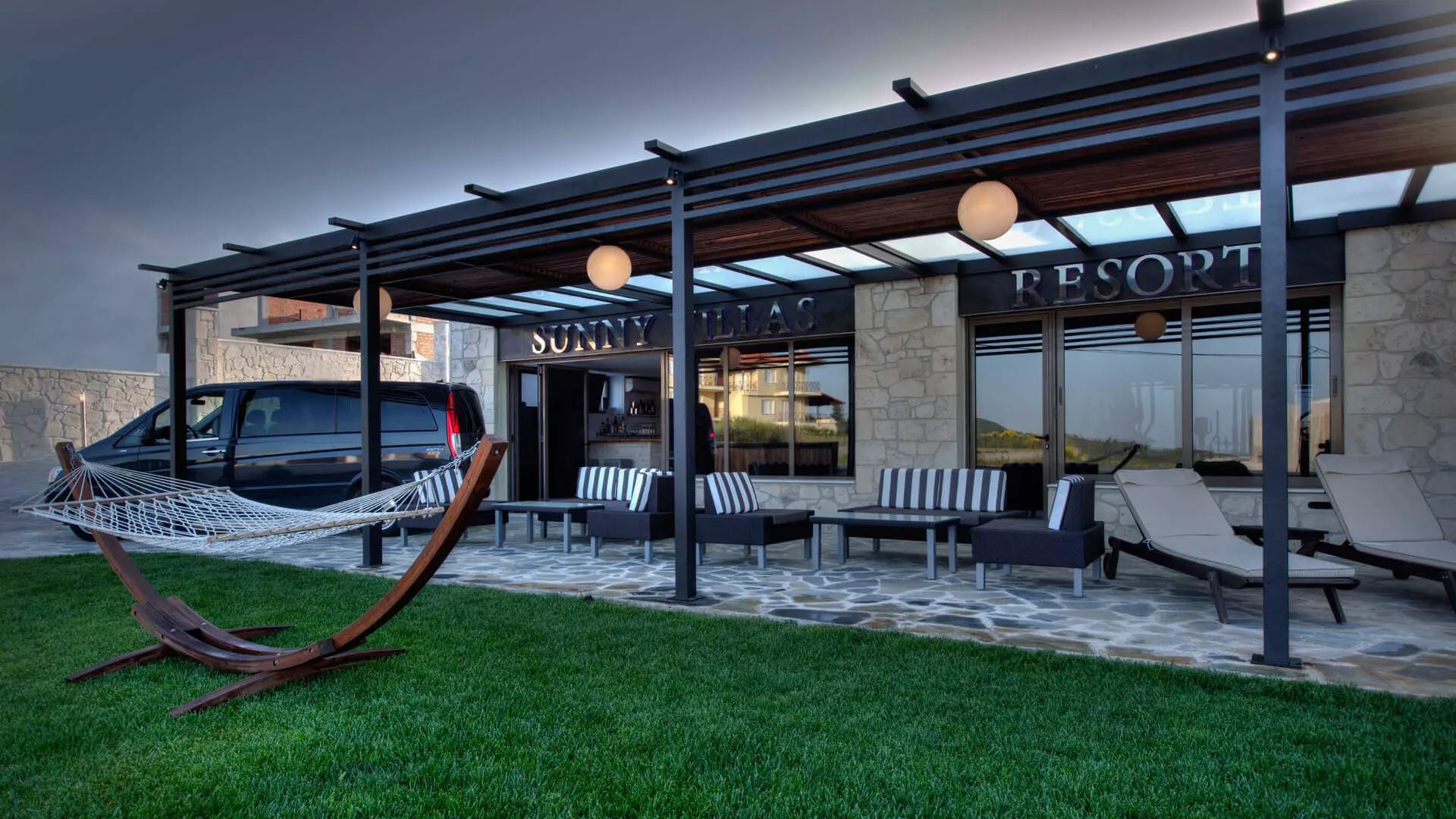 Enjoy the privacy and the tranquility of a private Villa combined with high quality hotel services.
GET TO KNOW US
Our story begins in 1988, the year our parents put mortar and bricks to their dreams and built their first hotel in the village of Pefkohori situated next to Hanioti village. Looking back, it feels inevitable for us, Vasilis and Elena, to get involved with anything but the service of hospitality.

In 2014 we created with attention to detail and in accordance with centuries old traditions that encircle the essence of welcoming and tranquility a complex of 11 unique and luxurious villas with the aim to provide our guests with the feelings of home away from home, in a beautiful and serene location where you can relax and enjoy your well-deserved vacations.

Built on the hill overlooking the village of Hanioti with the crystal clear Bay of Toroneos dominating the scenery and the holy mountain of Athos completing the view with the peninsula of Sithonia you will find yourself immersed in the beauty of the environment and achieve the much sought after calmness you are looking for.

This is our story; we will be honored to help you write yours.